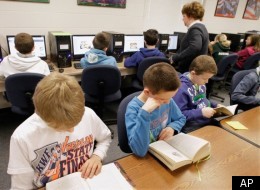 Teach Them To Read!
Most boys lag behind girls during primary and many never really become fluent readers because that is our culture, alliteracy
­! "Boys will be boys" I was severely dyslexic during my elementary school days and all but a few teachers had no expectatio
­n for me ever becoming a competent reader. Teachers, parents, and students low expectatio
­ns are working against fluent literate boys.
Sean Taylor M.Ed.
http://rea­ding-sage.­blogspot.c­om
Read the Article at HuffingtonPost